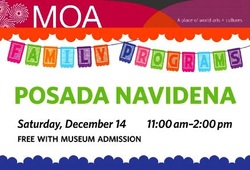 We are honoured to be a part of the first "Posada" at the Museum of Anthropology.

Posadas are a cultural tradition rooted in the blending of Christianity with Mesoamerican cultures. The word posada means shelter or lodging, and refers to the place Jesus Christ was born. With roots in Spain and Catholicism, the posada has been practiced in Mexico since the 16th century. To this day, people in Mexico and Central America mark the nine days for Christmas by holding a posada each night. The Posada Navidena at MOA will feature a procession with musicians singing the letania and culminate in the breaking of a traditional piñata in MOA's Great Hall.

Chef Rossana Ascencio will be speaking about the special foods and beverages that are enjoyed during the Posada Celebrations.


---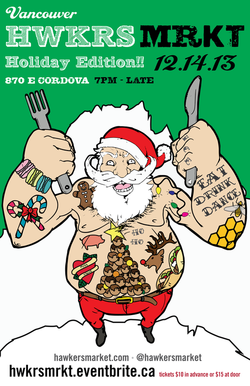 Then at night -
starting at 7pm - join us at Hawkers MRKT
for a fun-filled night!! We'll be serving our delicious
"Tacos de Canasta"!
And you'll be able to purchase our very own
OMG CAJETA
-
http://omgfoods.ca/
If you love good food and you like to support local producers, then you simply cannot miss this event!! Get your tickets at -
http://bit.ly/J0MUyM